PERFORMANCE ENHANCING COFFEE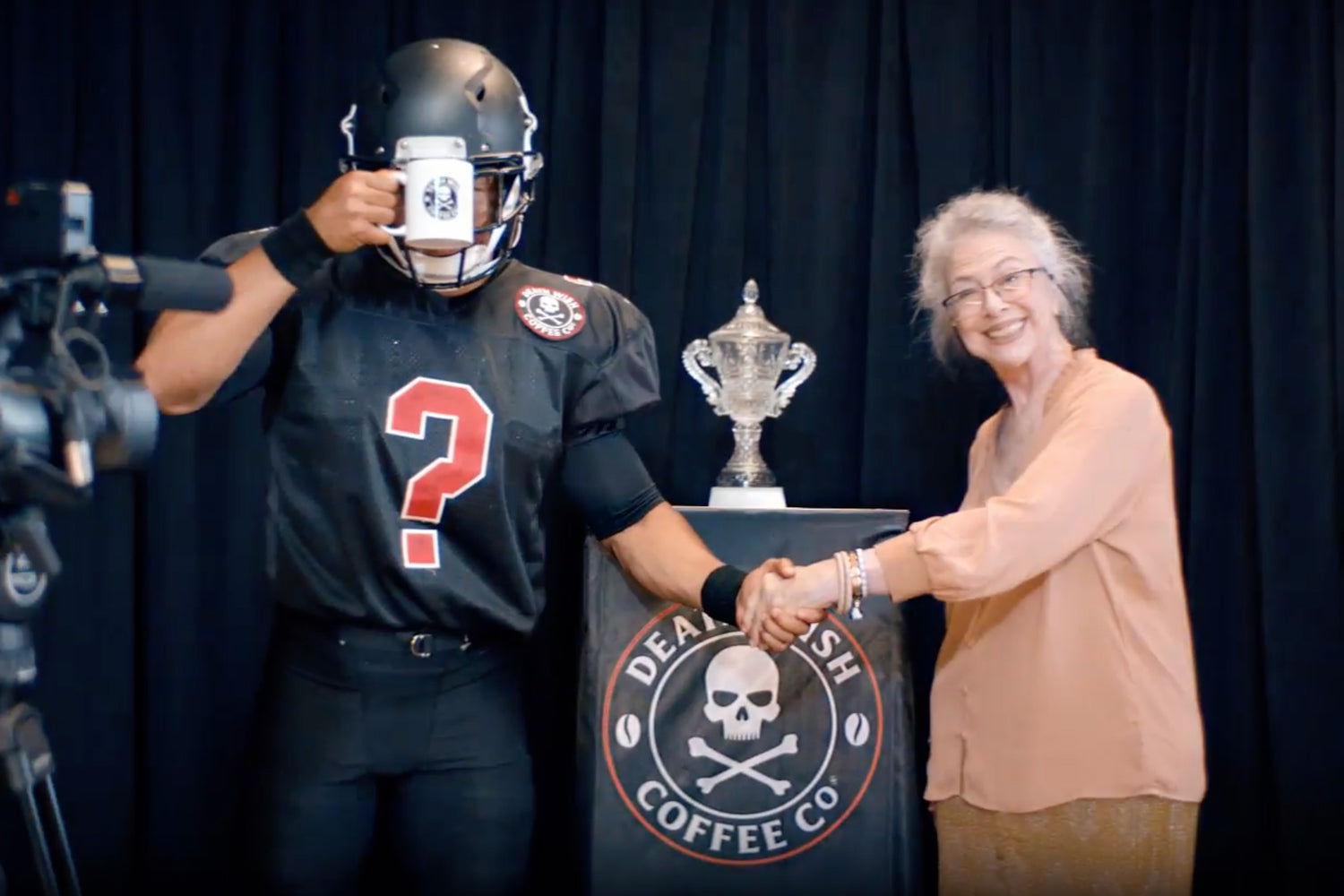 HERE'S THE DEAL
Too much bold and delicious Death Wish Coffee is technically banned for college athletes ahead of competition. The NCAA deems it "performance enhancing" before games. But just like coffee is meant to be chugged, rules are meant to be... challenged.

So, we decided to sponsor some of the boldest college football players out there. To protect them (and the liquid leg-up they may or may not be receiving), we're keeping our sponsorship anonymous.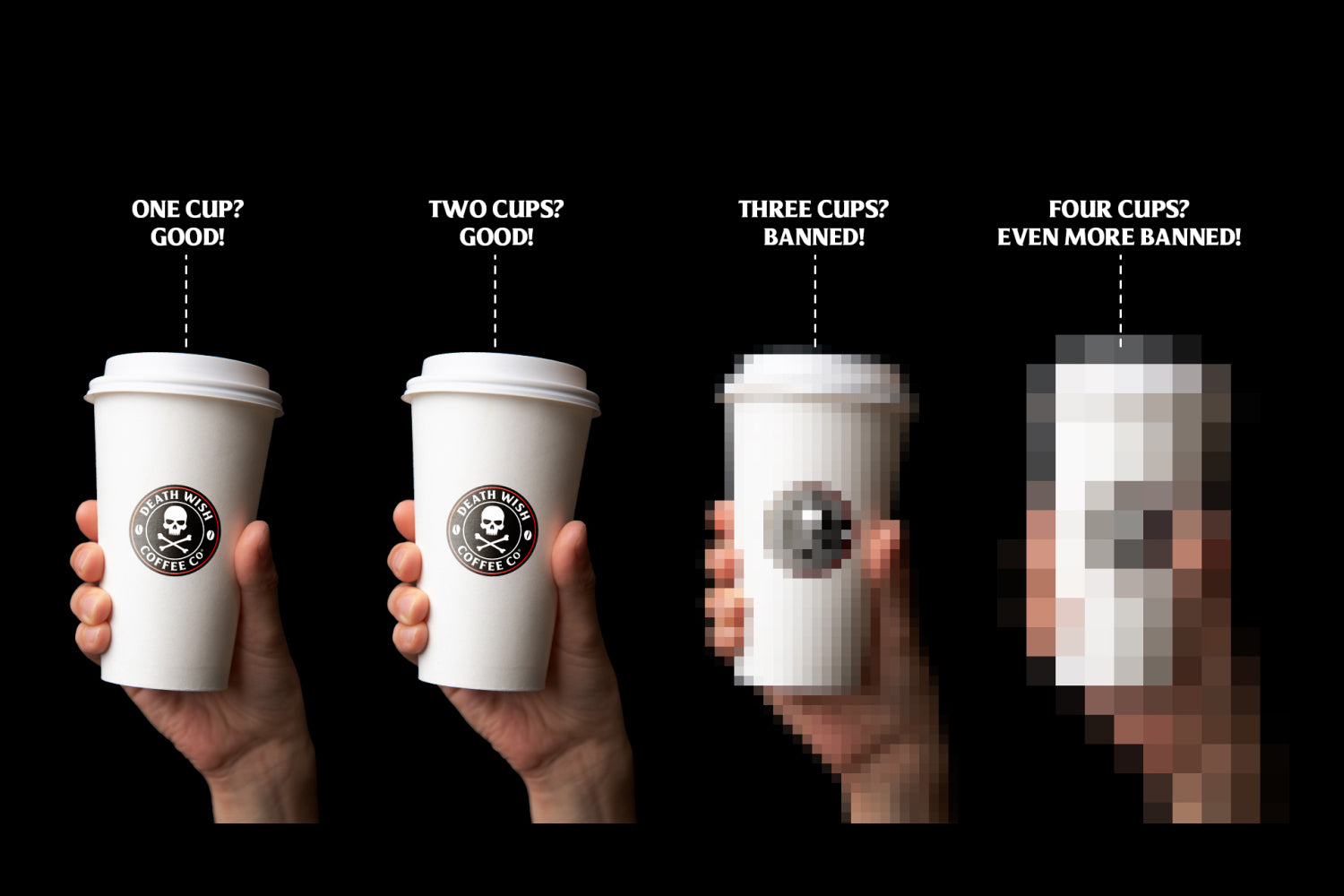 THE "BAN" EXPLAINED
(in image form)

This is why our athletes remain anonymous. We don't actually want them to get in trouble. But we also know our coffee makes them go beast mode – helps them grab life by the beans and Live With a Death Wish. And it can for you too.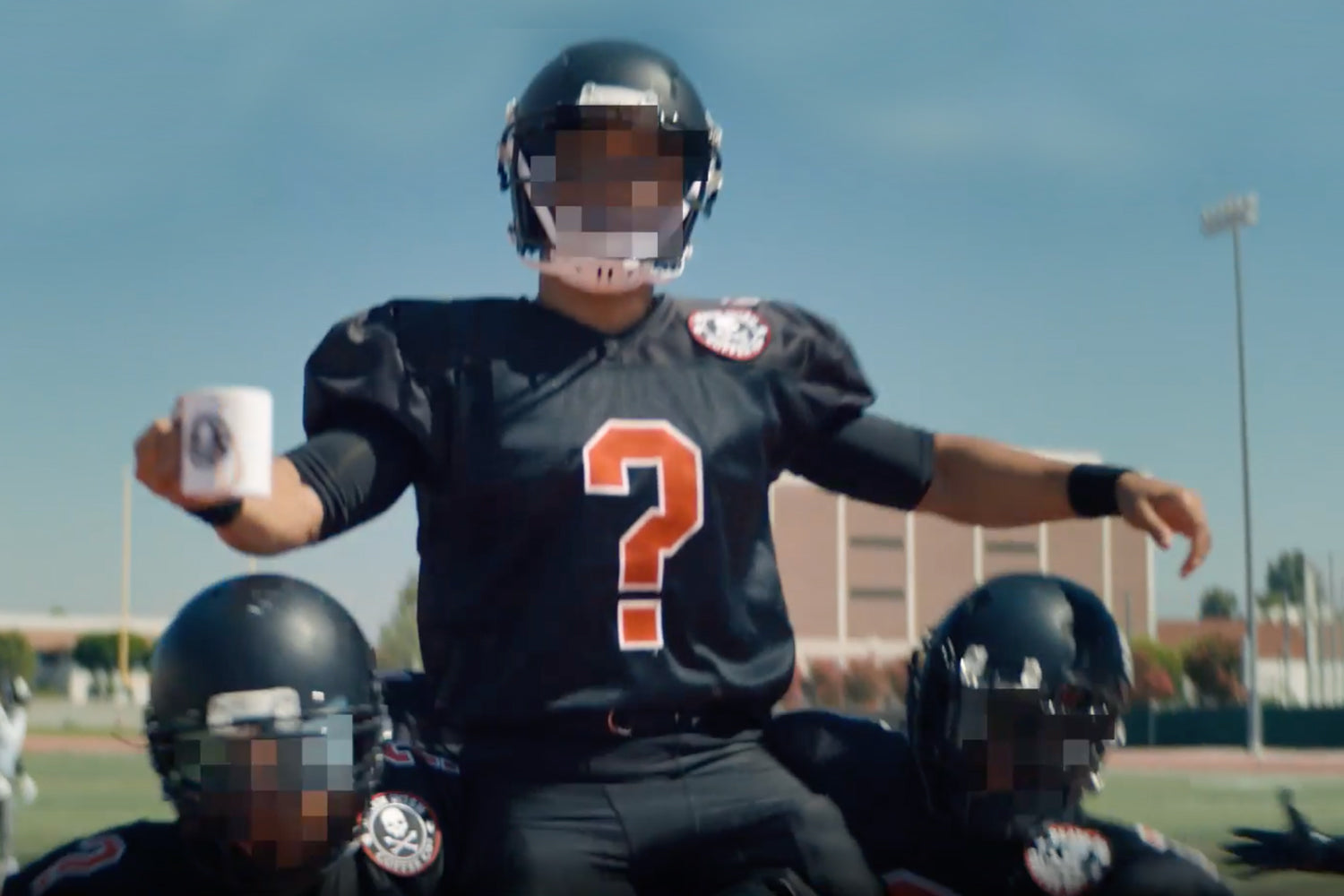 GET A LEG UP
While we're sure you were amazing on your high school (insert sport we don't care about) team, unlike these guys, you don't have to worry about getting caught with too much coffee in your system. And who doesn't want a leg up in life?

We're all about fair shots, but it's time for a mug-full of unfair advantage. Get yours today.
GET YOUR UNFAIR ADVANTAGE
Regular price

Sale price

$15.00

Unit price

per

Regular price

Sale price

$19.99

Unit price

per

Regular price

Sale price

$15.99

Unit price

per

Regular price

Sale price

$29.99

Unit price

per

Regular price

Sale price

$12.99

Unit price

per

Regular price

Sale price

$19.99

Unit price

per

Regular price

Sale price

$14.99

Unit price

per

Regular price

Sale price

$11.99

Unit price

per

Regular price

Sale price

$19.99

Unit price

per

Regular price

Sale price

$15.99

Unit price

per

Regular price

Sale price

$19.99

Unit price

per

Regular price

Sale price

$14.99

Unit price

per

Regular price

Sale price

$19.99

Unit price

per

Regular price

Sale price

$15.99

Unit price

per

Regular price

Sale price

$19.99

Unit price

per

Regular price

Sale price

$14.99

Unit price

per

Regular price

Sale price

$15.99

Unit price

per

Regular price

Sale price

$19.99

Unit price

per

Regular price

Sale price

$15.99

Unit price

per

Regular price

Sale price

$19.99

Unit price

per

Regular price

Sale price

$15.99

Unit price

per

Regular price

Sale price

$39.98

Unit price

per

Regular price

Sale price

$31.98

Unit price

per