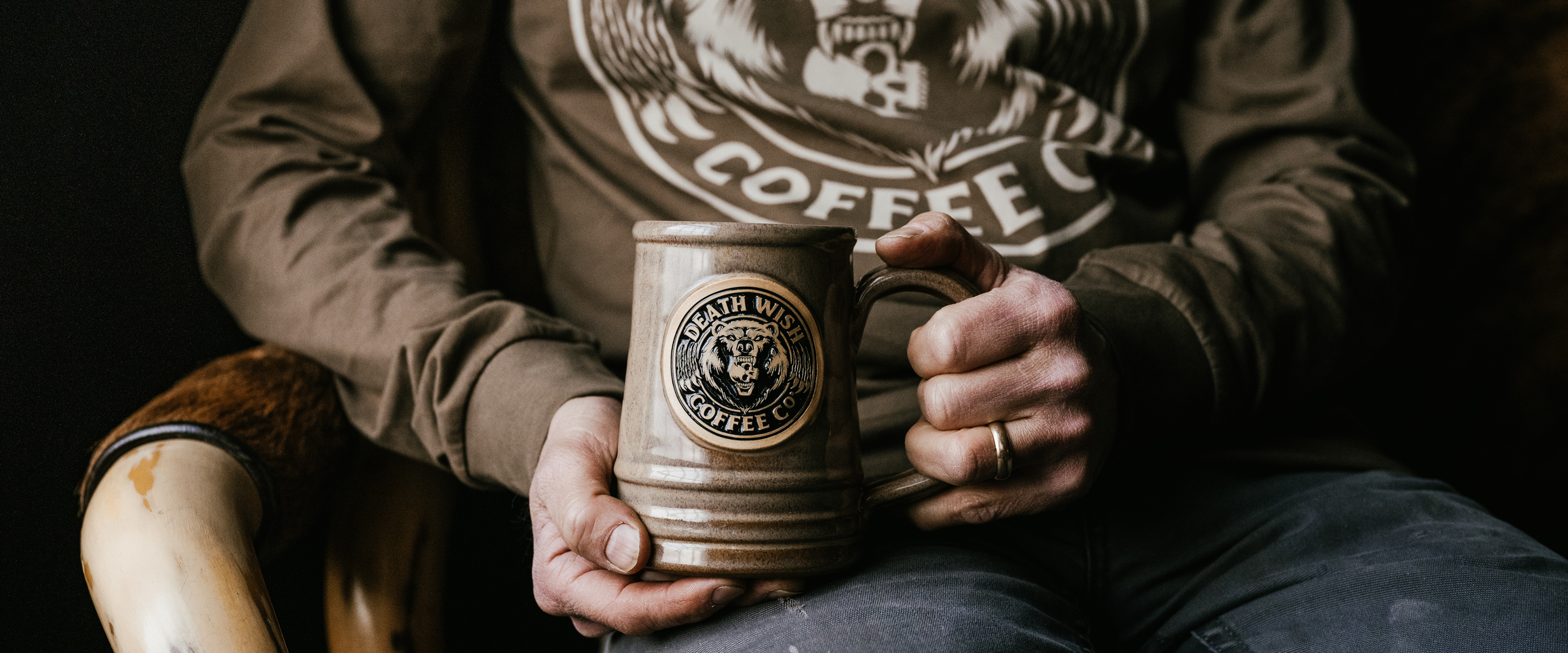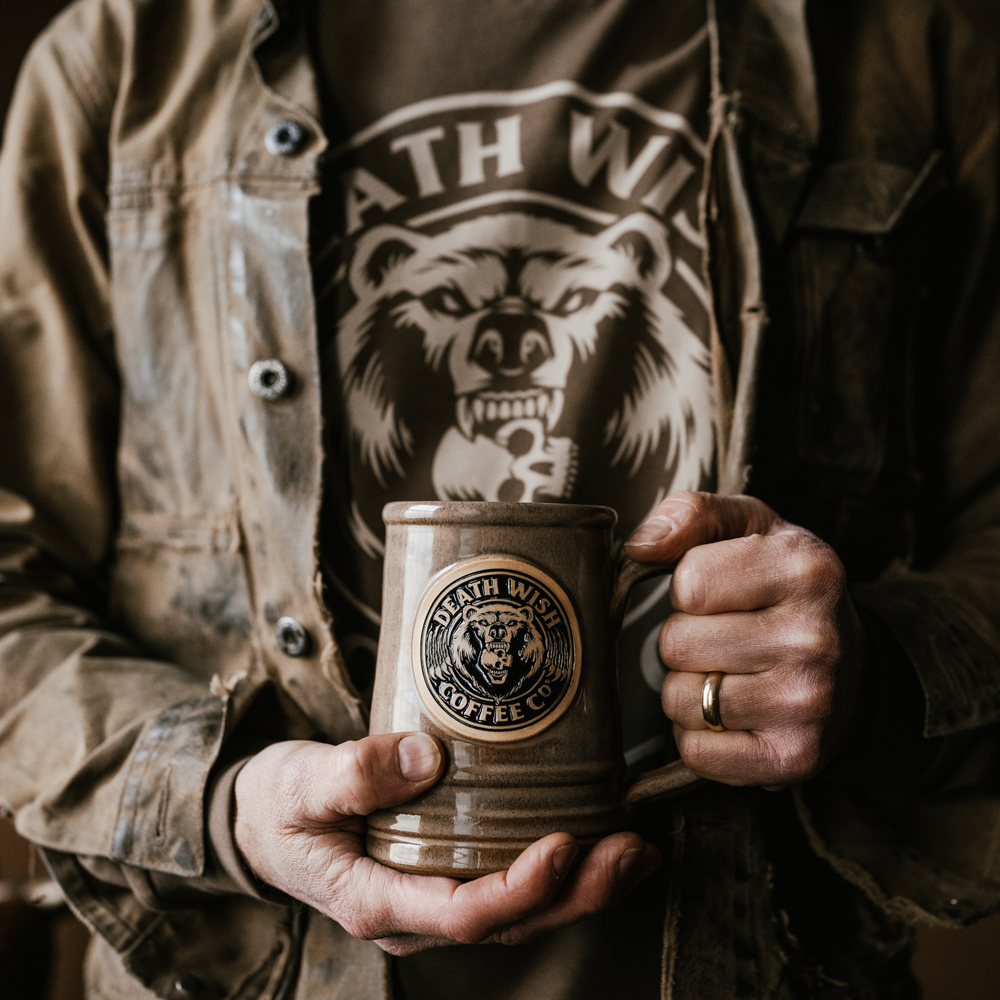 Just Grin and Bear It
Perfect for those days when you want to hibernate, the Grin and Bear It Mug and Long Sleeve deliver a skull-crushing Death Wish Coffee Medallion.
SHOP
Rebellious by Nature
Death Wish Coffee delivers a bold, full-bodied yet smooth and flavorful brew that will awaken your taste buds, with an extra kick of caffeine to ignite your attitude. We use the highest quality Fair Trade and organic arabica and robusta beans and roast them to never-bitter perfection.
Mugs up, mother functioners.
Our Medium Roast, Dark Roast, Espresso Roast and Valhalla Java Coffees are always Fair Trade + USDA Certified Organic.