Take a shot.
Fiercely strong coffee meets the dark, rich taste of espresso. Enjoy intense espresso with a full-bodied crema made right at home, so you can say goodbye to long café lines and BYOB-be your own barista. Roasted to bold, never-bitter perfection, our organic Dark Roast Espresso Capsules may be the only morning friend you'll ever need, if you're lucky. 
*Compatible for use with most Nespresso® OriginalLine® brewers. Death Wish Coffee Co. has no affiliation with Nespresso and the statements herein have not been authorized by Société de Produits Nestlé S.A Nespresso is a registered trademark of Société de Produits Nestlé S.A.
View full details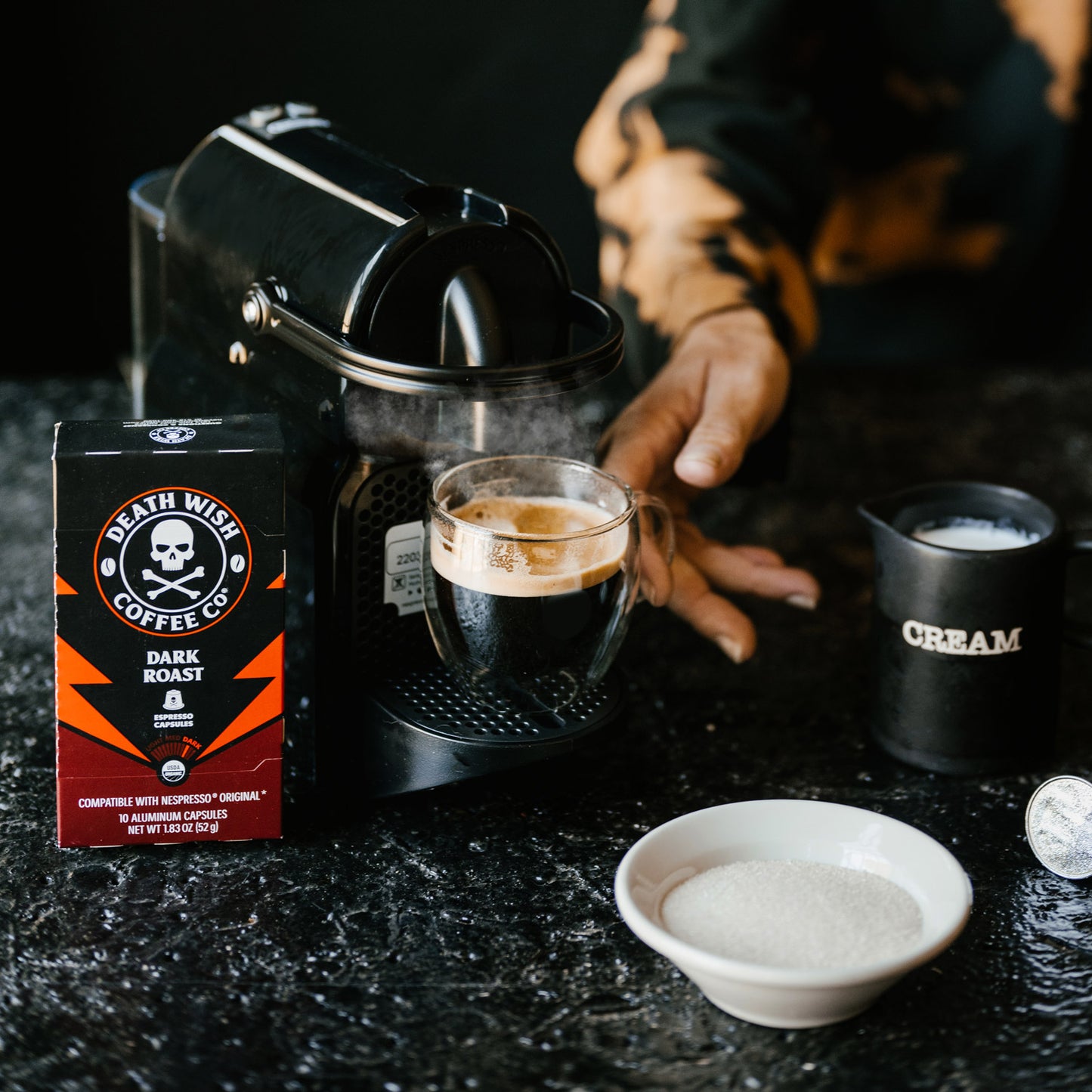 Aluminum Capsules

Organic

Smooth, bold taste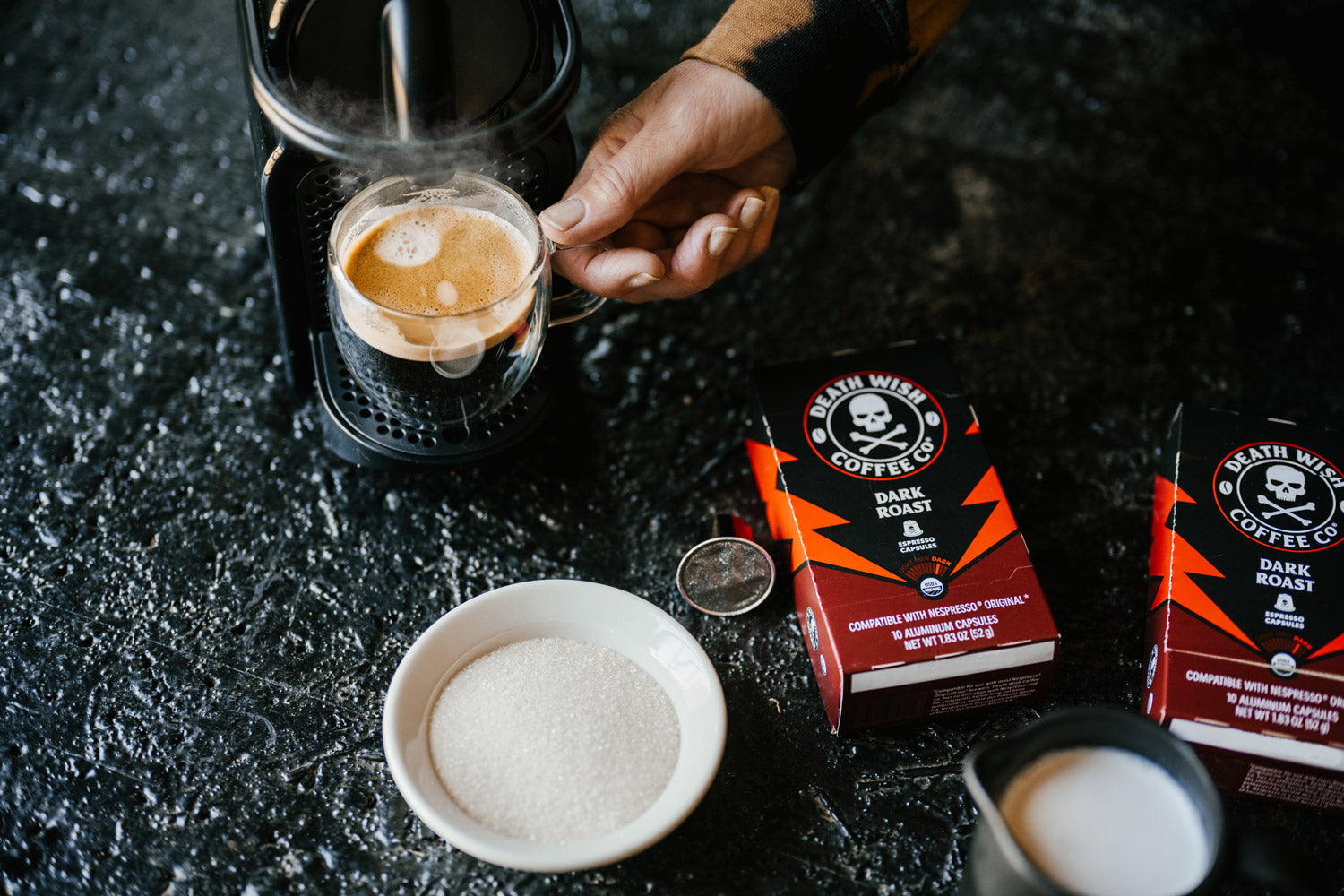 FIERCELY STRONG COFFEE
Rebellious by nature, our coffee delivers a bold, full-bodied yet smooth and flavorful brew that will awaken your taste buds, with an extra kick of caffeine to ignite your attitude.

Death Wish Coffee is made to fuel bold souls—and bold souls deserve high-quality ingredients. We harness the power of naturally high-caffeine robusta beans and blend them with smooth, balanced arabica beans to produce a bold, delicious brew. A typical cup of Death Wish Coffee contains about 165 mg of caffeine (confirmed by an independent lab)—but actual caffeine levels may vary depending on brew method, brew ratio, and crop to crop variability. We recommend 2.5 tablespoons of coffee for every 6 fluid ounces of water for a brew that will get you out of your skull and into the daily grind.