${productTitle}
${formattedProductPrice}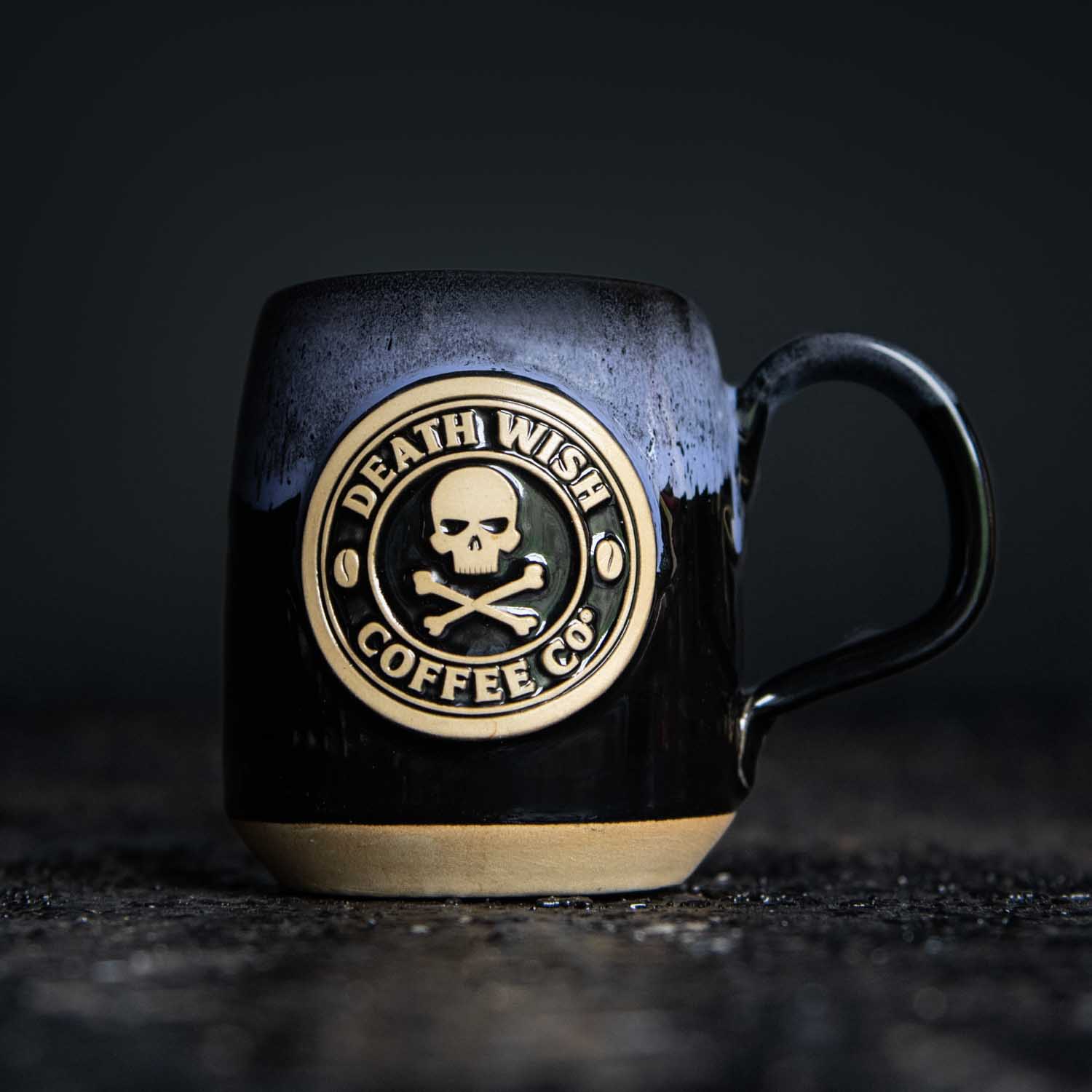 Violet & Black Gateway Mug
$40.00
Purple is the color of your energy. On caffeine.   Roses are red, violets are coffee. What was the question? It doesn't matter when you've got a mug full of bold brew from this two-tone Collectors Mug. Dripping in violet on an abyss of black, pair this mug with the coffee it was inspired by—Espresso Roast. Always handmade and crafted in the USA, our Collector Mugs are made for special coffee dates—to handle with care and keep 'til death do you part.
Espresso Roast Coffee
$19.99
WELCOME TO THE ABYSS. IT'S DELICIOUS. Exorcise the demons of blah beans and boring routines by sipping on the next dimension of darkness. Spawned specifically for deep notes of cocoa, caramelized sugar + cherries, this blend is deadpan perfect for intense cups of coffee and espresso drinks. Abandon barista banter and café lines for a brew of otherworldly strength, brimming with espresso-like texture and depth. Coffee Details: Roast shade: Dark Bag size: 14 ounces Beans: Fair Trade Sumatran and
Espresso Your Dark Side Death Cup Bundle
$50.00
THIS WEEKEND ONLY Strong brews deserve bold mugs. Serve up earth-shattering levels of caffeine from a cup that holds up. Pair our latest coffee, Espresso Roast, with our classic Gateway Mug in an all-new colorway made to match. Get the Violet and Black Gateway Mug with a 10-count of Espresso Roast Death Cups for $50, plus receive free shipping on all domestic orders $50+. *Additional discounts cannot be stacked.