Black Coffee, Black Denim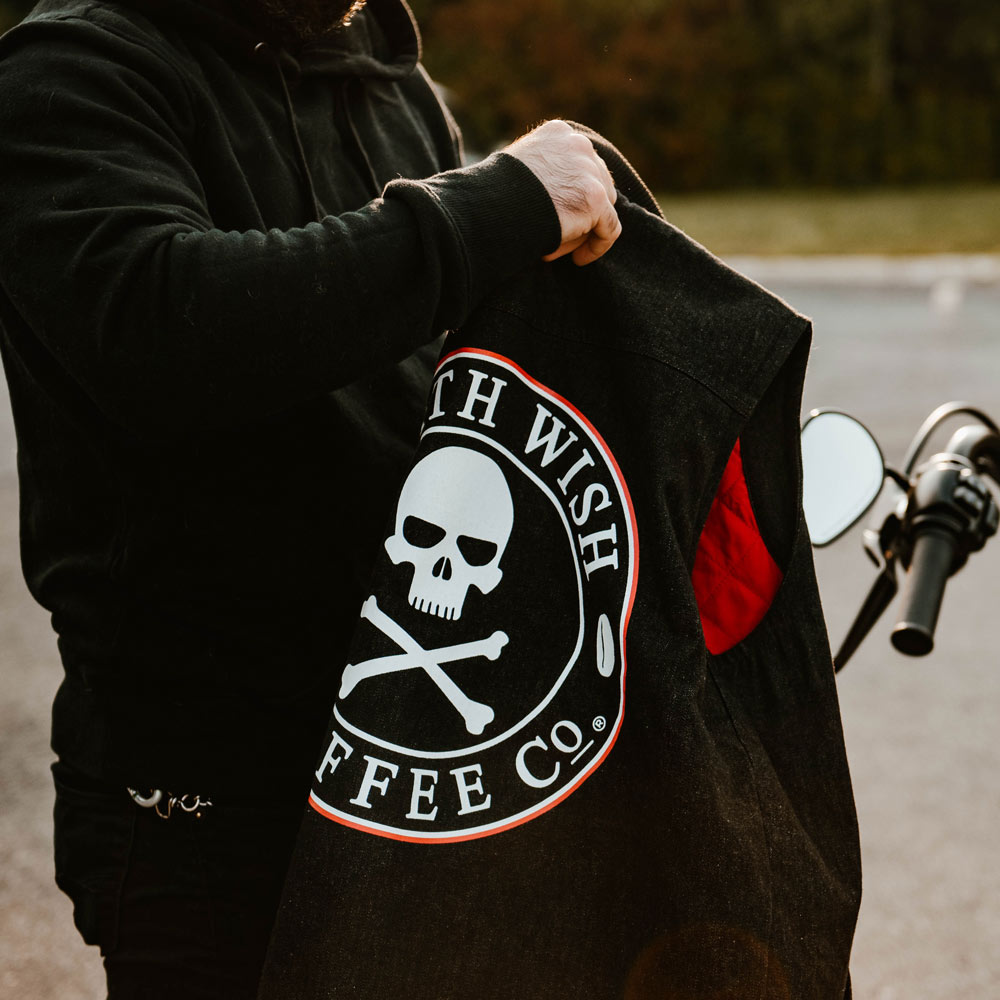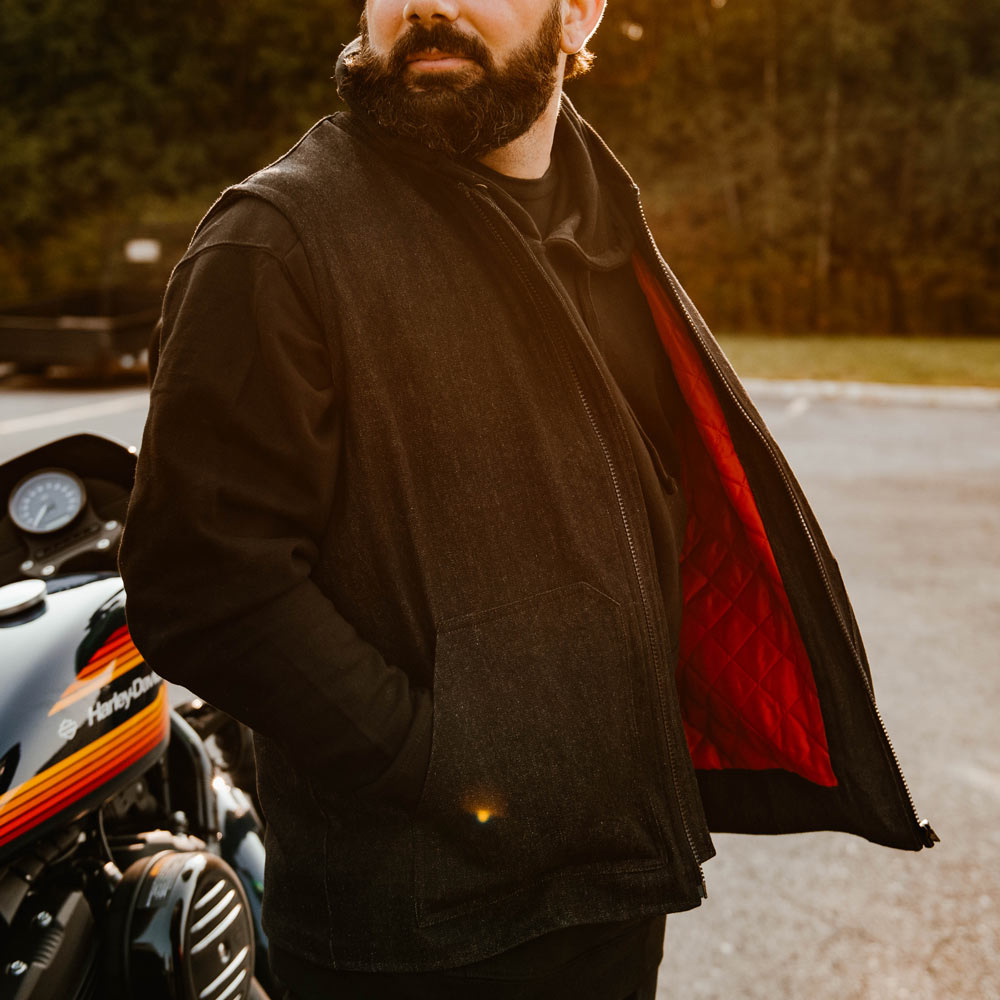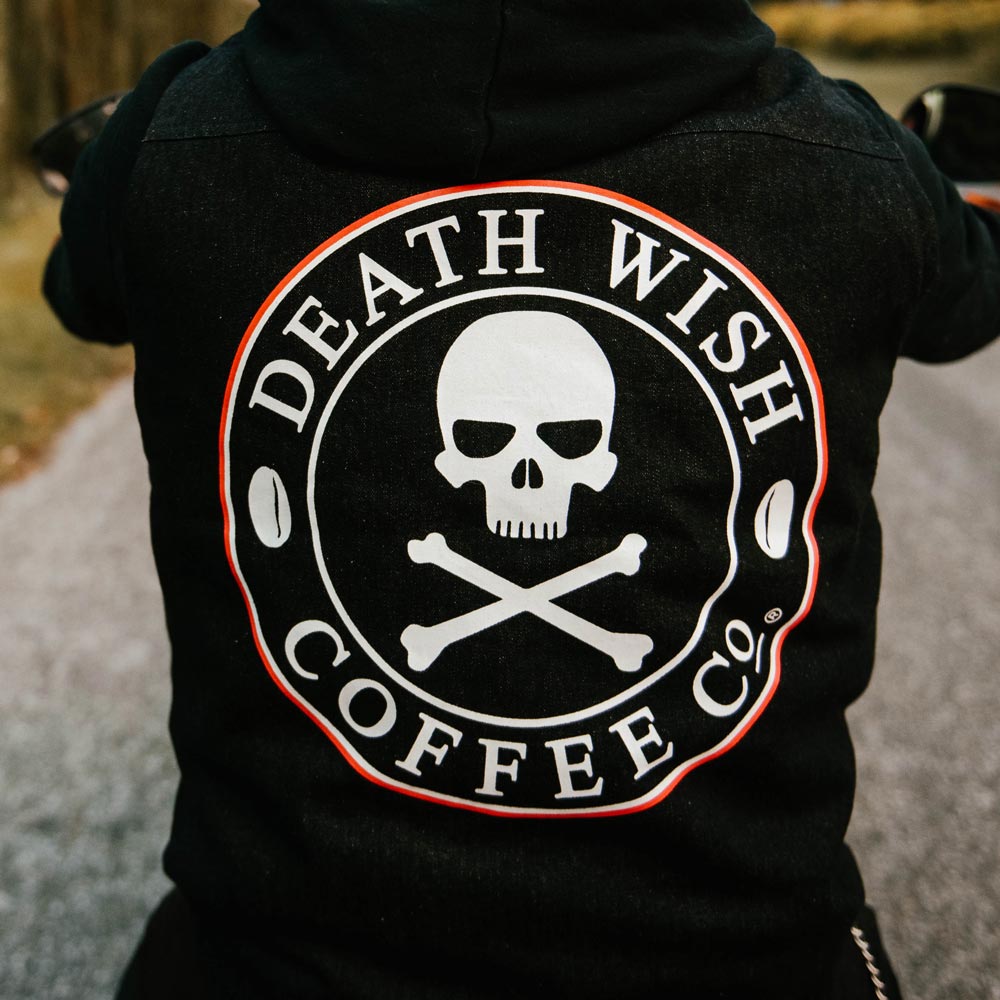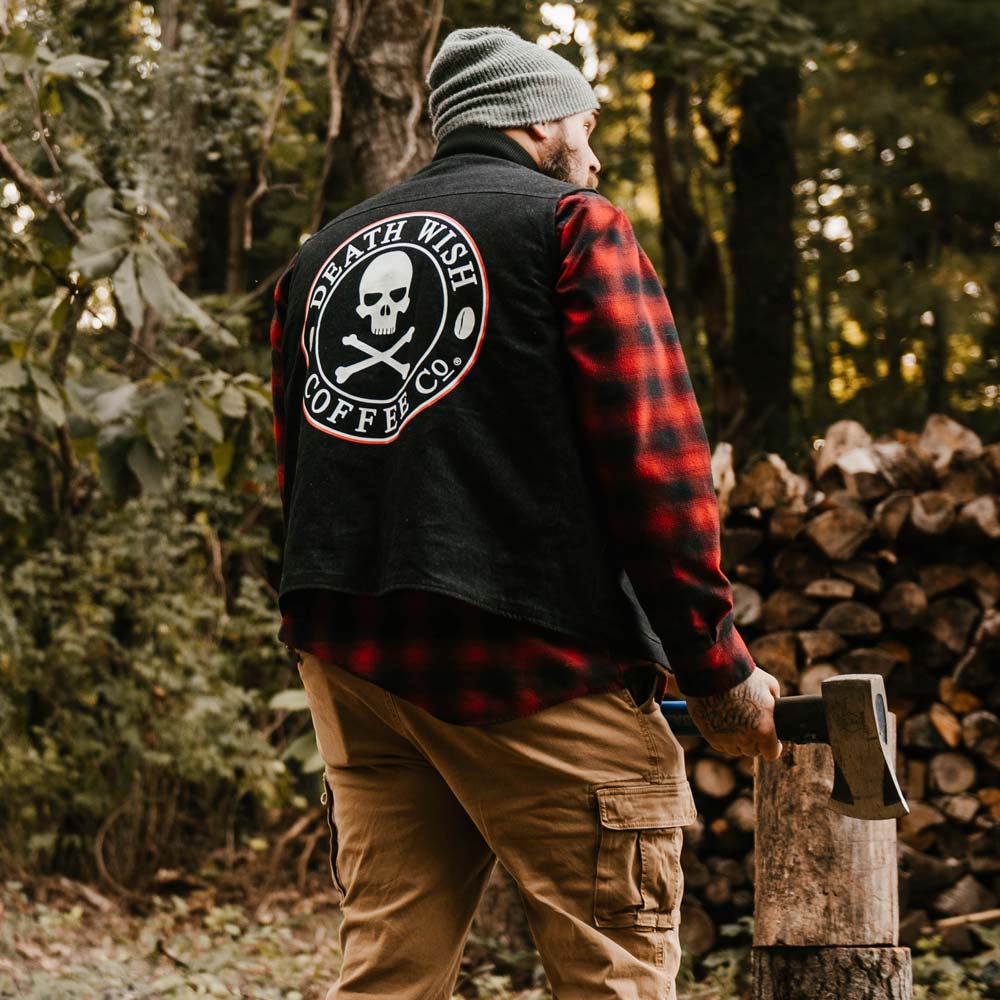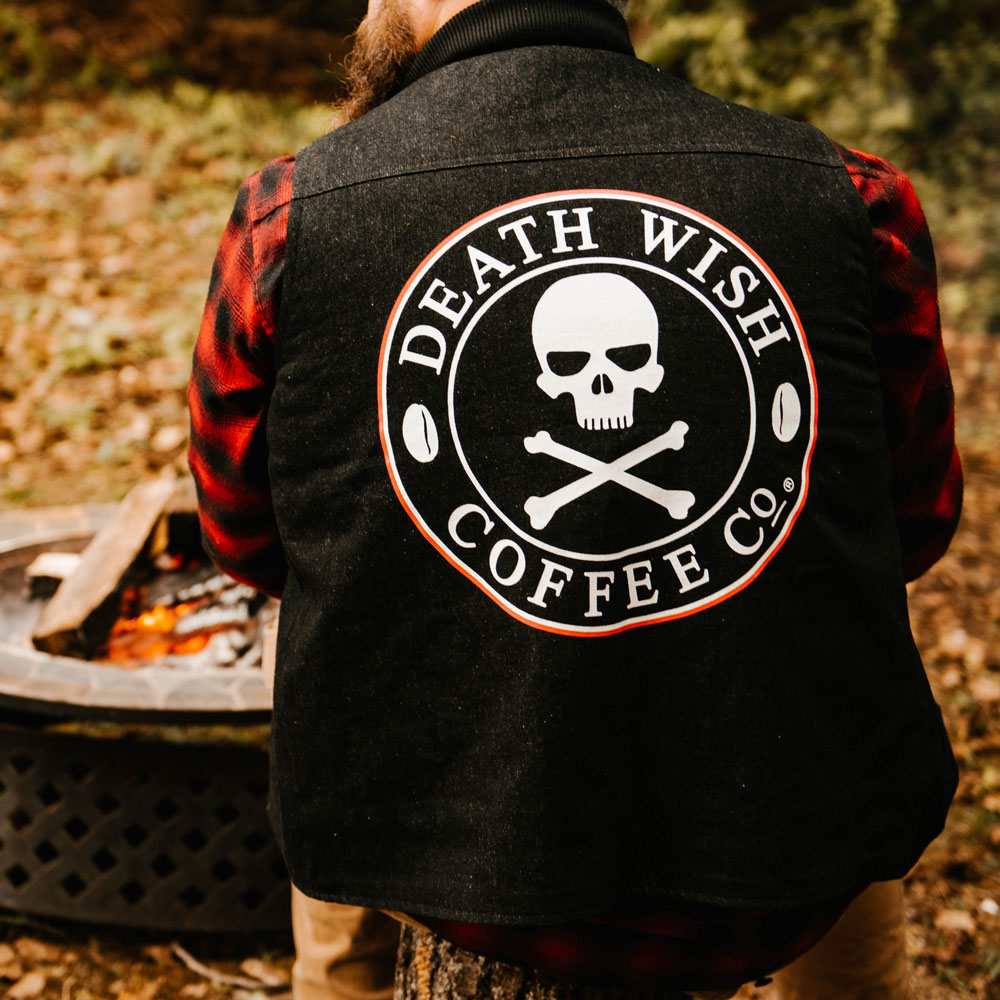 Classic Logo Rain Jacket
$30.00
Reaper of raindrops.  Lightweight and water-resistant, our windbreaker is a no-brainer layer that loves to travel. Designed with DWC insignia on the front and our skull and crossbones logo on the back—so they know how you roll whether you're coming or going. Forecast: It's looking like a strong chance of death before decaf.
Glow-Up Windbreaker
$30.00
Live and let glow. This water-resistant windbreaker looks even cooler in the dark. Designed with glow-in-the-dark ink—this style declares your undying love for the World's Strongest Coffee—morning, noon and in the dead of night. It's a go-to layer for your gym bag, running errands or sitting in the darkness, sipping mugs of coffee and pondering the meaning of existence.
Letterman Jacket (L Only)
$45.00
MVP of team DWC. Be on the varsity coffee-drinking team—a contributing member to the Society of Strong Coffee. Completely customized for Death Wish Coffee's colors and logo, this letterman jacket is a one-of-a-kind design in denim and wool. Add your own style with patches or pins and let them know your school song: Death to Decaf!