Regular price
Sale price
$70.00
Unit price
per
Sale
Sold out
Mysticism meets mayhem.

As fate would have it, Chocolate Rum Ball is back for a good time - but not a long time. Aged in oak rum barrels and cast into the flames to awaken the spirit within, Dark Spirits returns paired with a handcrafted Fortune Teller Tankard to create a dark and twisted realm that blends mysticism and mayhem with every sip you take.
With a Full Mug Fortune destined to determine your fate included in every order, you'll soon find out if fortune favors the bold or if your cup runneth over with bad luck.
*This product is non-alcoholic & available in Whole Bean only.
View full details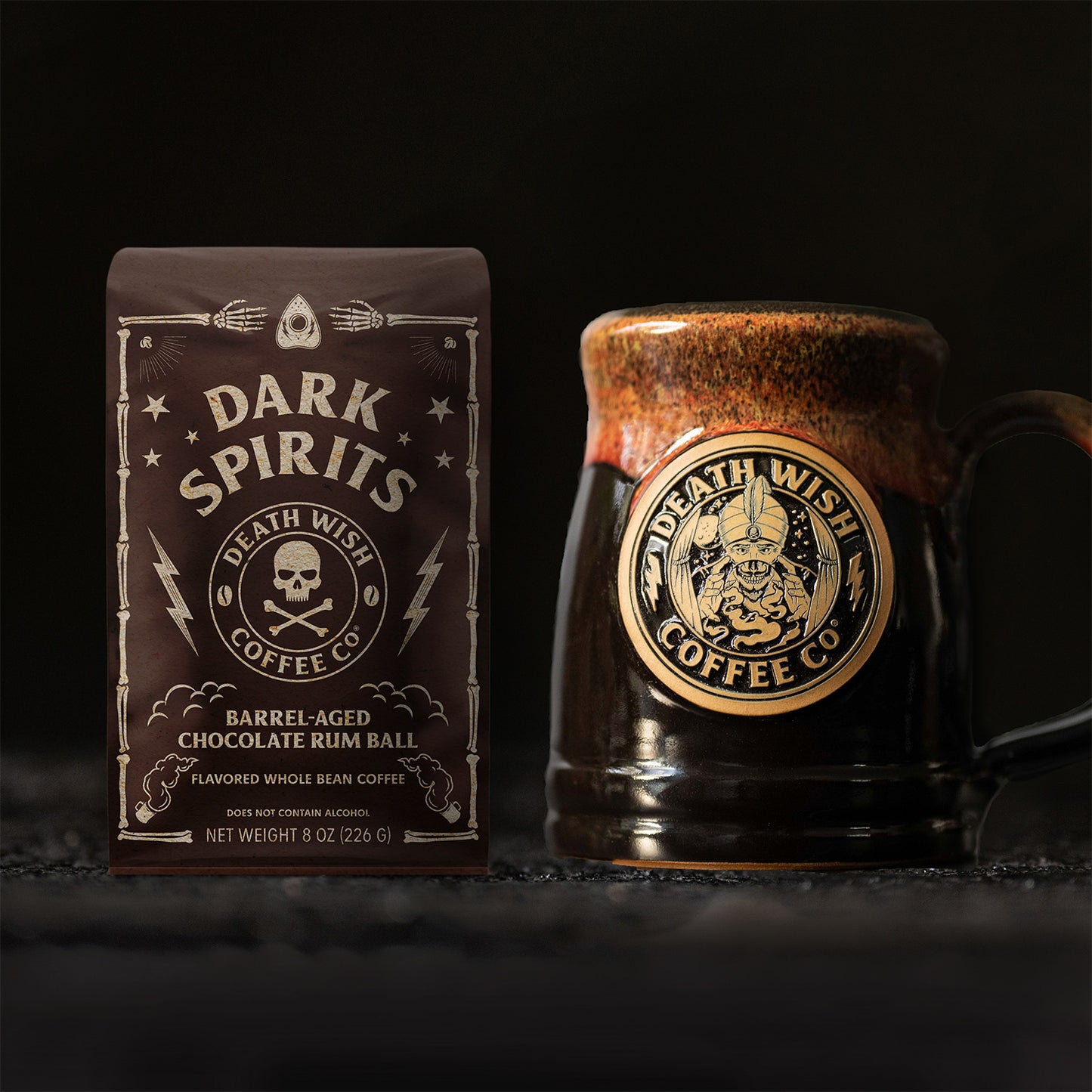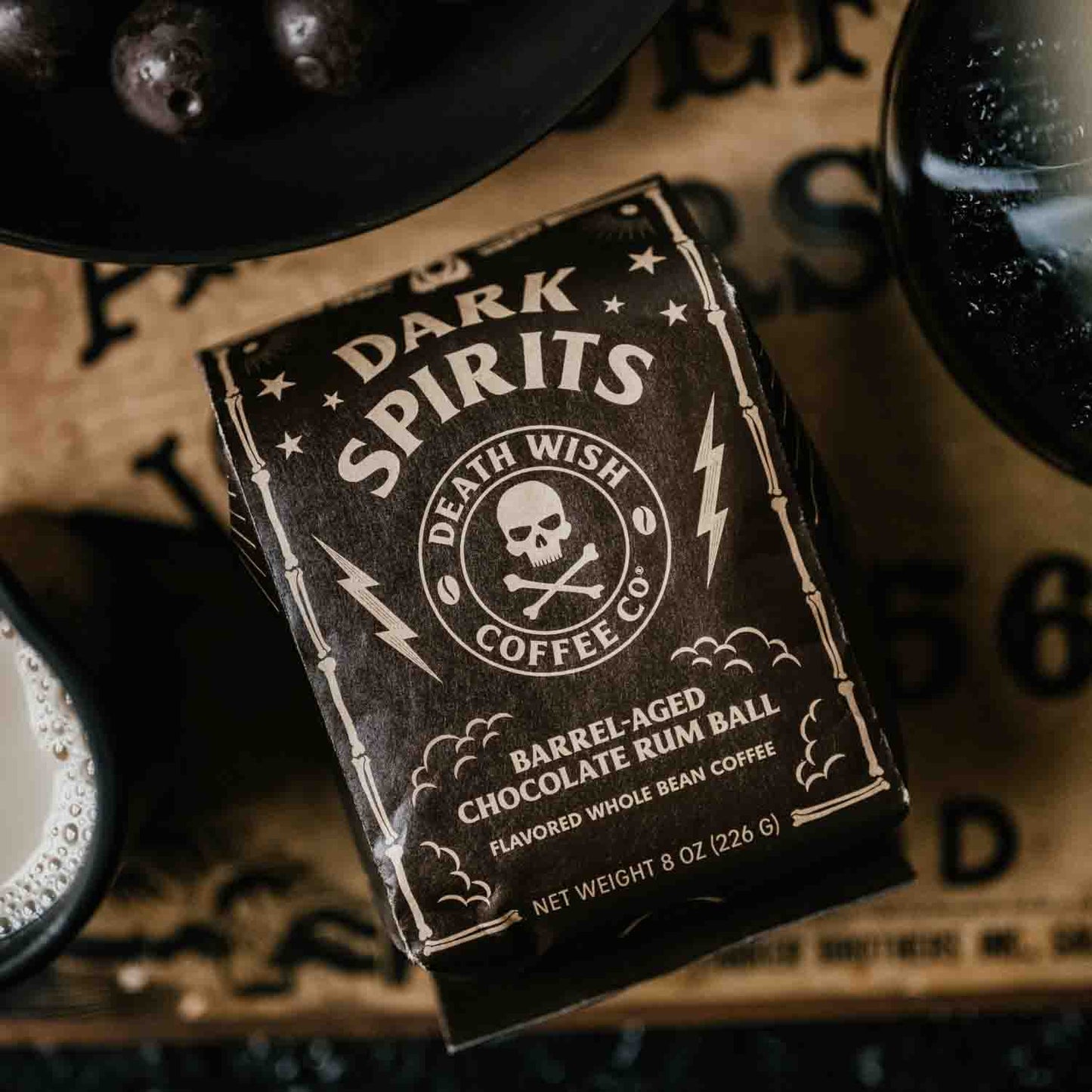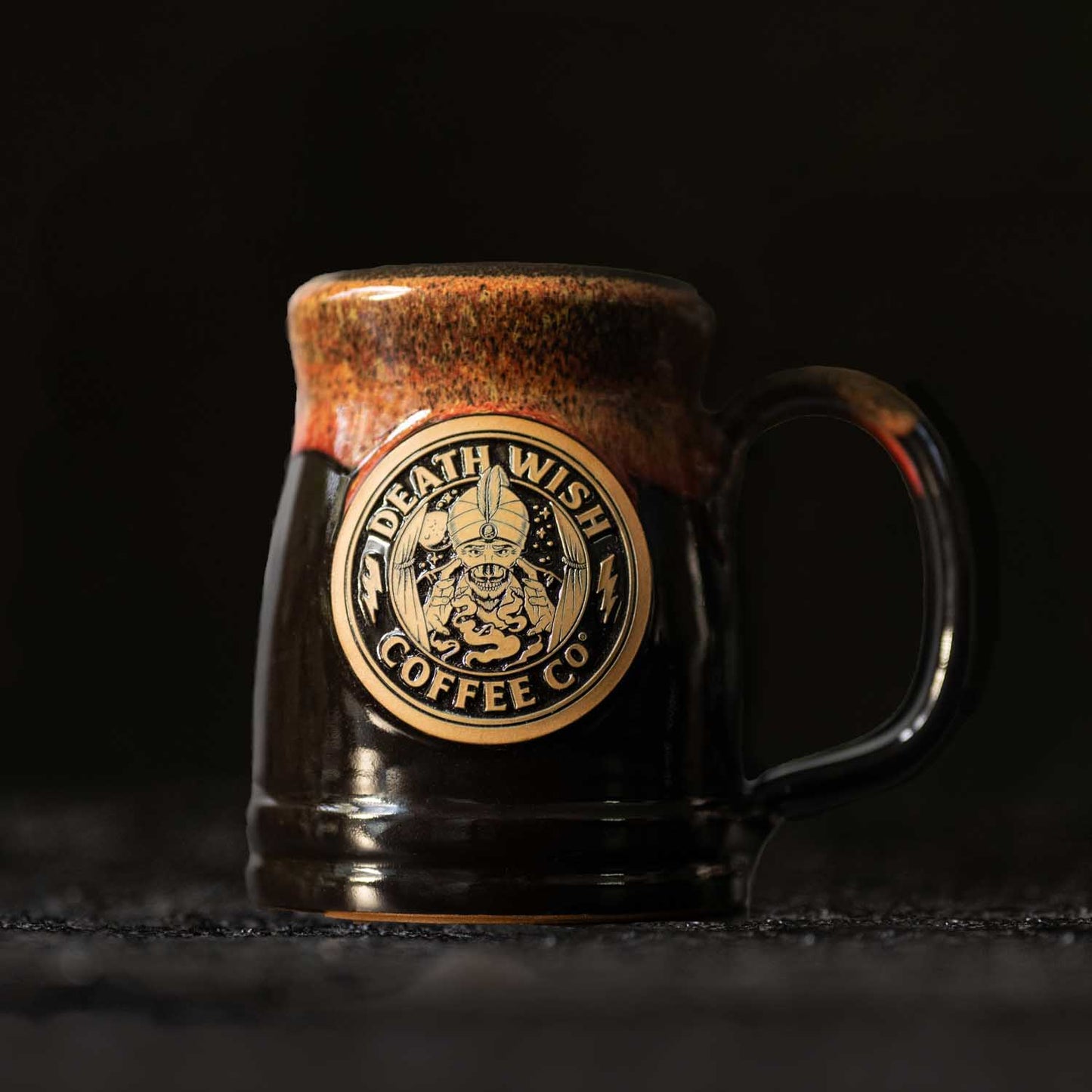 Fair Trade

No artificial ingredients

Smooth, bold taste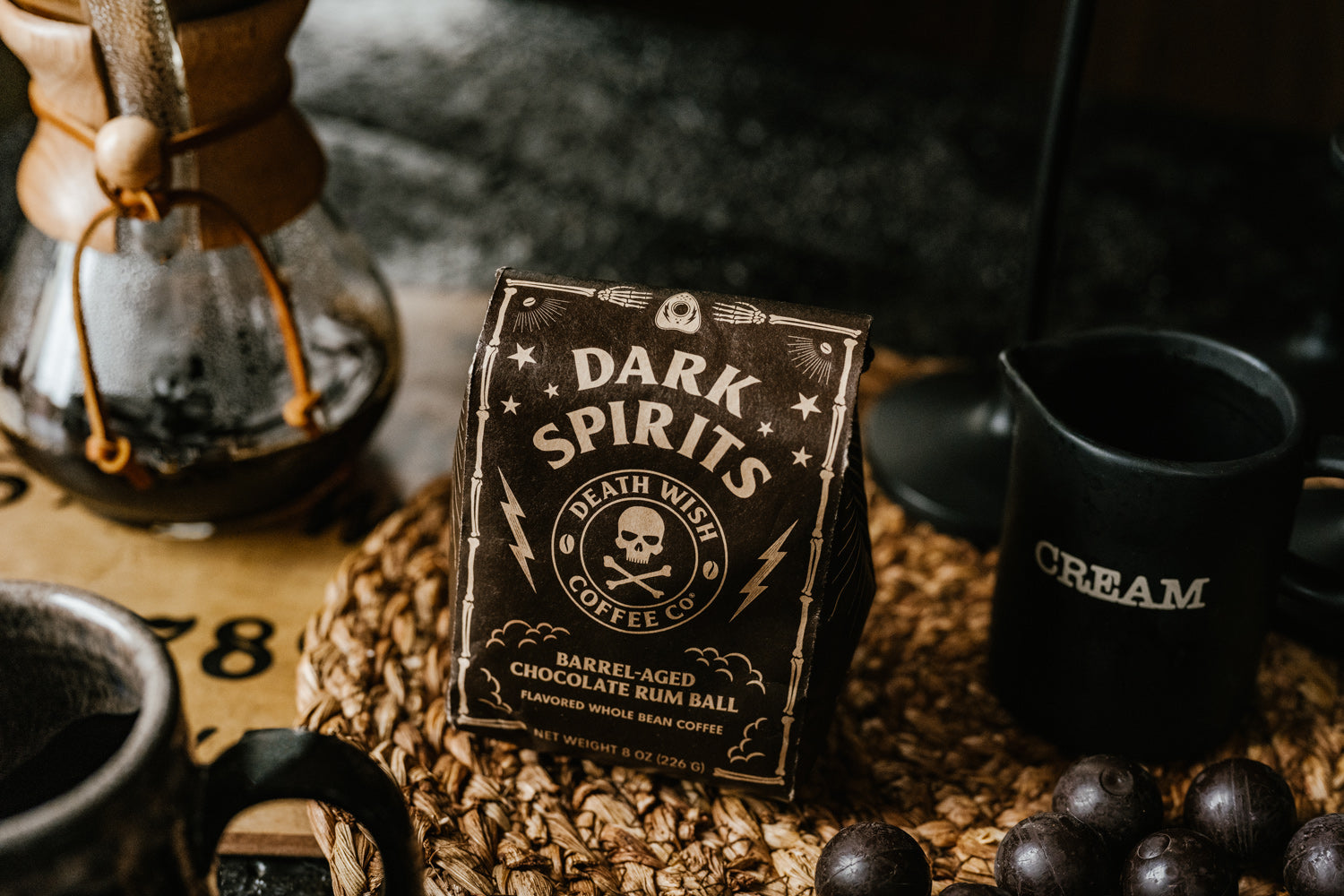 AWAKEN THE SPIRIT WITHIN
Rebellious by nature, our coffee delivers a bold, full-bodied yet smooth and flavorful brew that will awaken your taste buds, with an extra kick of caffeine to ignite your attitude. Death Wish Coffee is made to fuel bold souls—and bold souls deserve high-quality ingredients. We harness the power of naturally high-caffeine robusta beans and blend them with smooth, balanced arabica beans to produce a bold, delicious brew.

A typical cup of Death Wish Coffee contains about 165 mg of caffeine (confirmed by an independent lab)—but actual caffeine levels may vary depending on brew method, brew ratio, and crop to crop variability. We recommend 2.5 tablespoons of coffee for every 6 fluid ounces of water for a brew that will get you out of your skull and into the daily grind.