Take mean mugging to a new level.

Built to help you bludgeon whatever comes between you and your goals, this medium-roasted brew will trample your tastebuds. Let warm, toasted coconut fan the flames of your inner fire while decadent caramel sinks anything in your path into the stickiest of situations.
Bold and unapologetic just like you, this brew is Fair Trade, because quality is no place to compromise.
*Death Cups are compatible with Keurig 1 & 2, Breville, Cuisinart and Mr. Coffee coffee machines.
View full details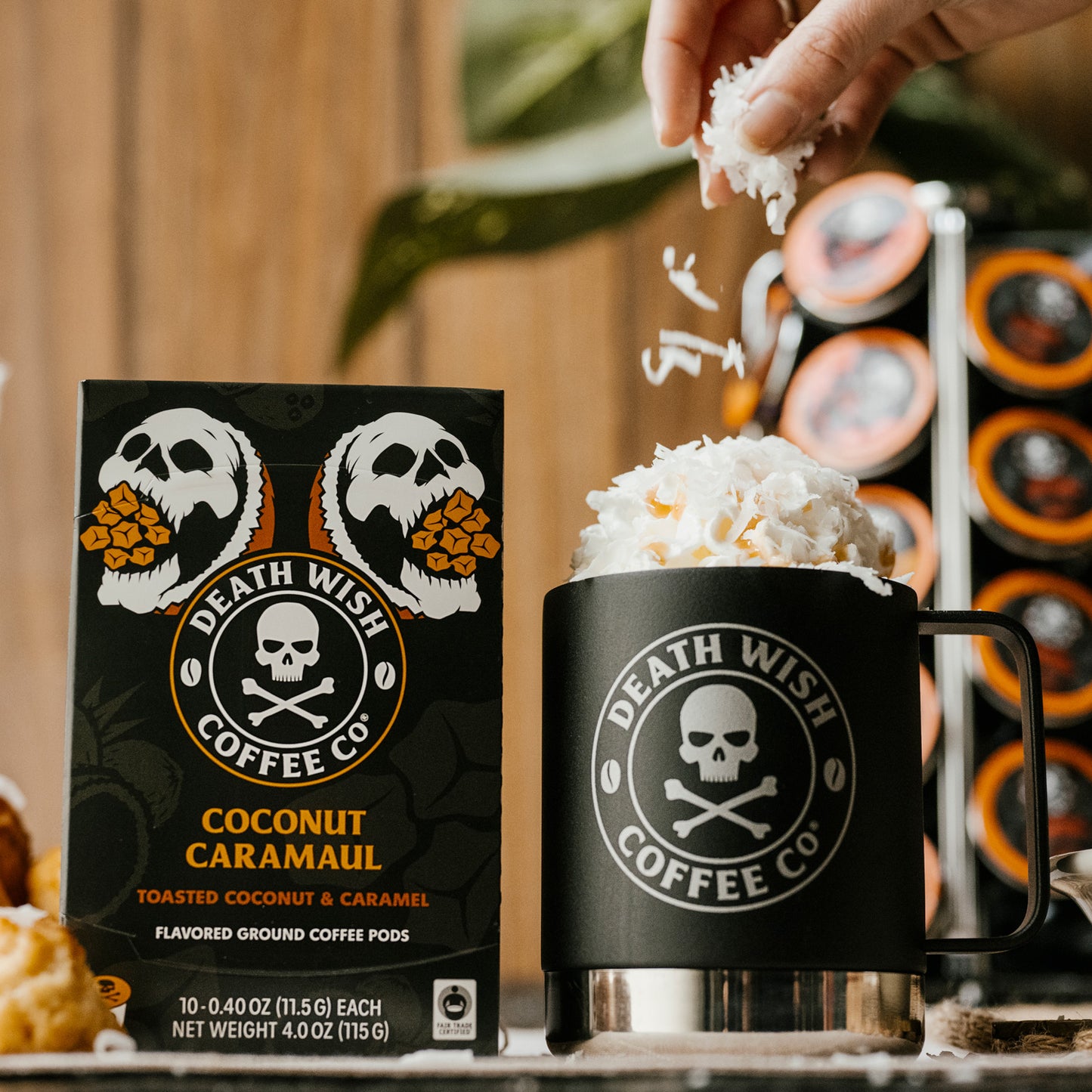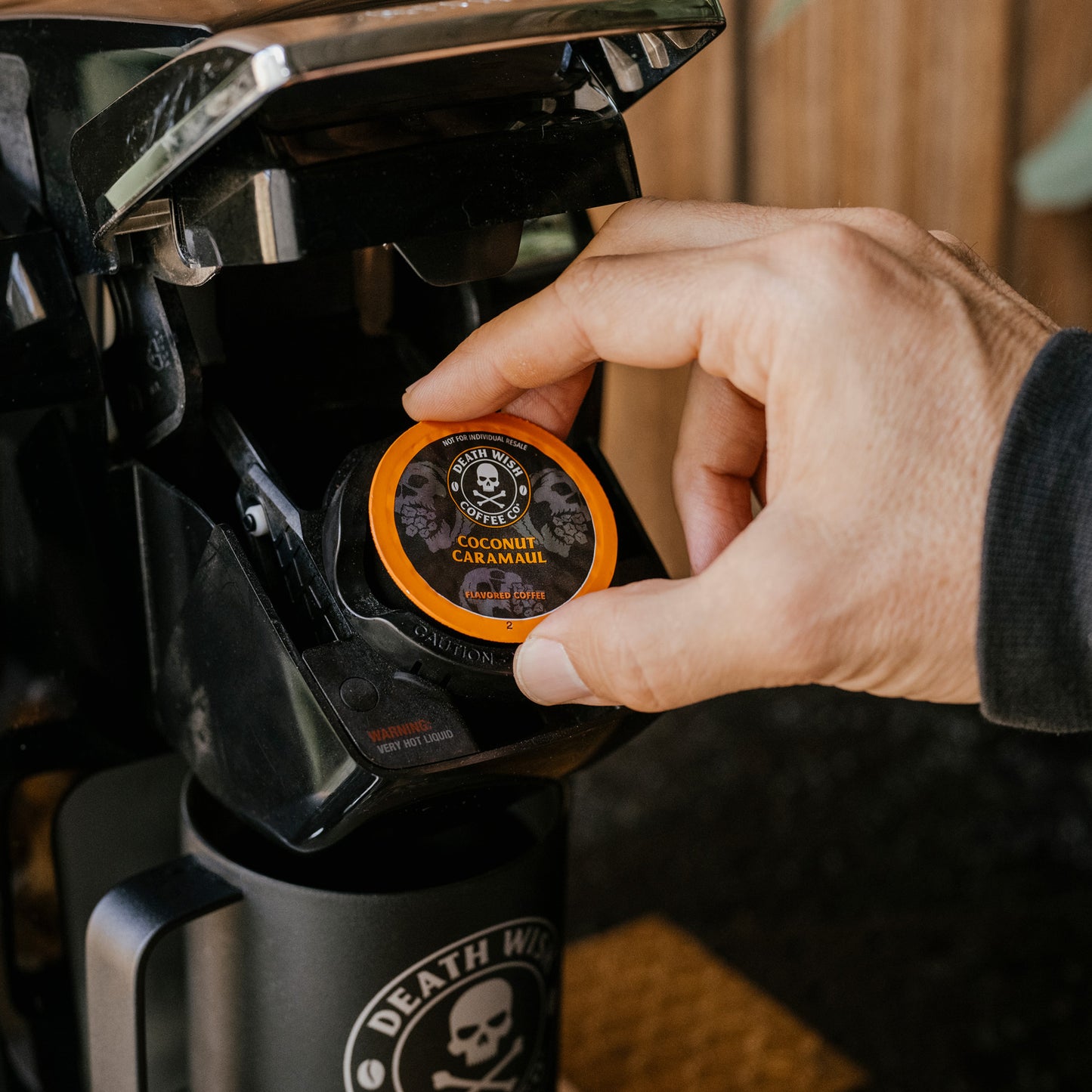 Fair Trade

No artificial ingredients

Smooth, bold taste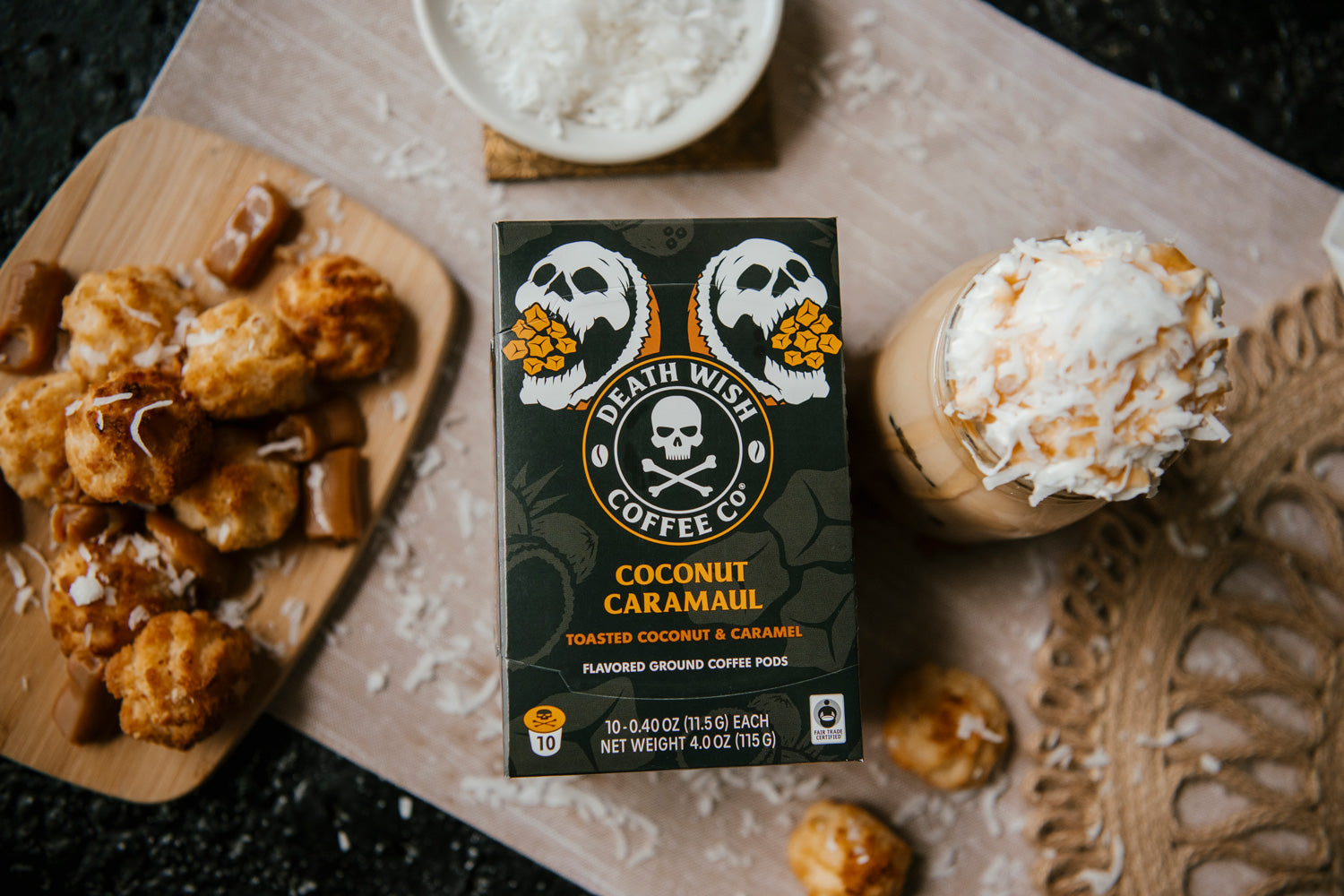 Skip the guilt and go straight for pleasure.
We worship the ground our goods come from, which means only Fair Trade arabica and robusta beans reach our roasters. Skip the guilt and go straight to pleasure with notes of decadent caramel and warm, toasted coconut—without the calories.

Death Wish Coffee is made to fuel bold souls—and bold souls deserve high-quality ingredients. We harness the power of naturally high-caffeine robusta beans and blend them with smooth, balanced arabica beans to produce a bold, delicious brew. A typical cup of Death Wish Coffee contains about 165 mg of caffeine (confirmed by an independent lab)—but actual caffeine levels may vary depending on brew method, brew ratio, and crop to crop variability. We recommend 2.5 tablespoons of coffee for every 6 fluid ounces of water for a brew that will get you out of your skull and into the daily grind.