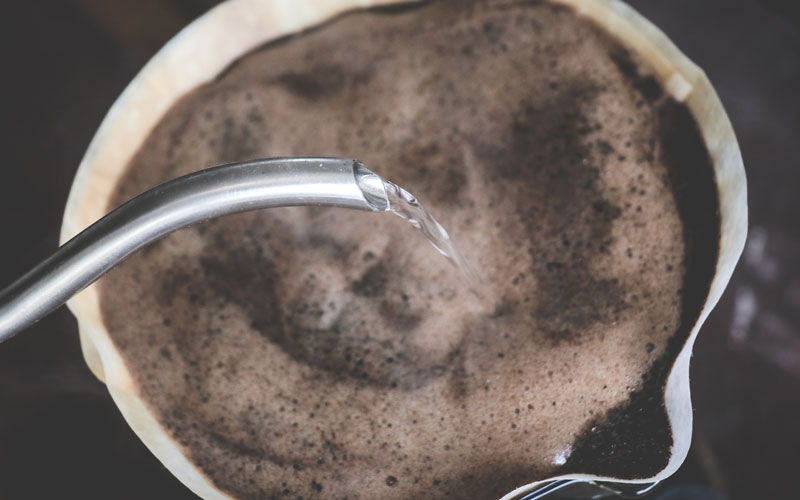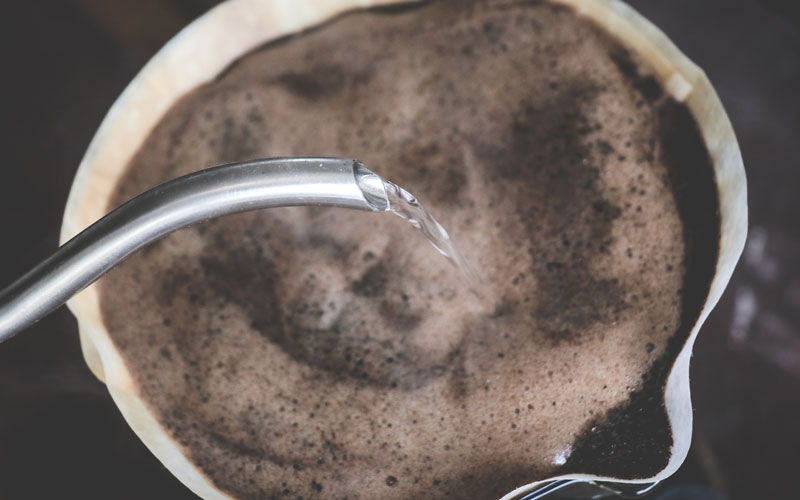 Prep - 5 Minutes
Cook - 4 Minutes
6 cups
Chemex , Pour over coffee , Brewing methods
Chemex brew guide 
The Chemex is one of the most classic and efficient ways to make a strong cup of coffee. Invented in 1941 by Dr.
Peter 
Schlumbohm, this hourglass-shaped brewer comes with special filters that allow for a perfectly steeped pot. Not only does is the
Chemex an excellent way to brew,
it also looks really great on a countertop — it's even in the permanent design section of the Museum of Modern Art in New York City.
Brewing coffee in a Chemex gives you a strong, delicious cup of coffee full of flavor notes without the bitter aftertaste. At
Death Wish
, it's one of our
favorite brewing methods
.
Looking for a Chemex bundle that includes a Chemex, coffee, filters, and a coaster?
We've got you covered
. 
Directions
1

Grind Coffee. Coffee used in a Chemex should be ground coarse — it will have the same consistency of sea salt. To do this, grind coffee in your grinder for between 6 and 9 seconds. Chemex filters are thick so a fine grind would slow down the filtration process.

2

Heat water. Bring water to 195 degrees Fahrenheit. Water should be just below boiling.

3

Wet filter. Wet the filter with warm water takes out the wood taste.

4

Add coffee. Add two tablespoons of coffee for every 6 ounces of water used. For a 6-cup brewer, we recommend about 20 ounces of water and 8 tablespoons of coffee.

5

Wet coffee. Completely submerge coffee grounds and wait 30 seconds. This allows the coffee to bloom (you'll see bubbles), releasing gases and giving you the best flavor.

6

Brew coffee: In a slow, circular motion from the outside ring to the inside, slowly pour water over the coffee.

7

Remove filter. After about 4 minutes (when the water has completely filtered through), dispose of the filter.

8

Enjoy! Holding the wood collar of the Chemex, pour into your favorite mug and enjoy.
Ingredients
Chemex 6-cup brewer
Chemex filter
Kettle
20 ounces of water
8 tablespoons of coffee
Tips
We recommend using a Gooseneck kettle for the most precise pour possible.
If you don't have a thermometer, allow the water to come to a boil, take it off heat, and wait about a minute and a half. This will bring you right around 200 degrees.
Video