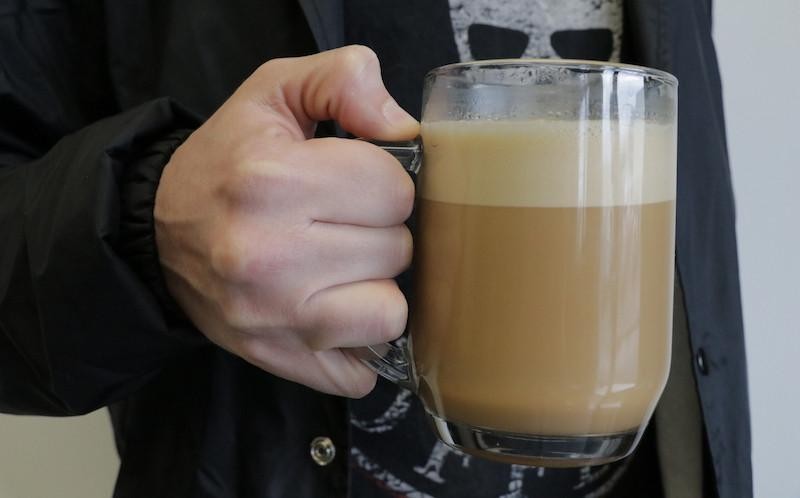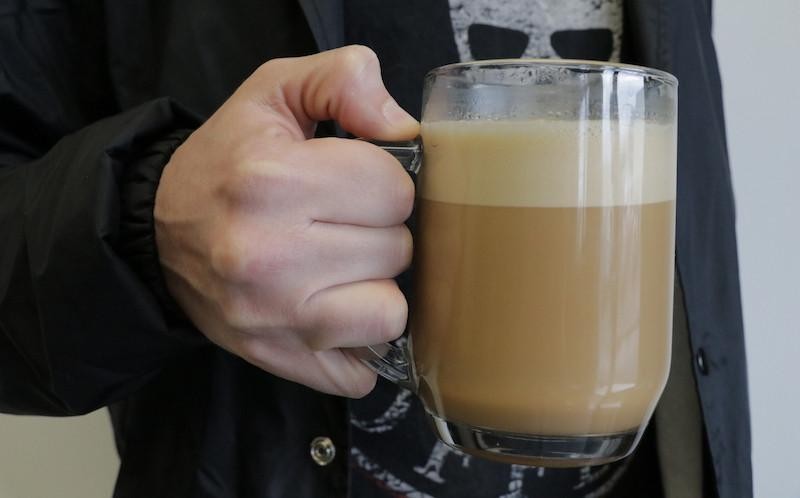 Prep - 4 Minutes
Cook - 1 Minutes
1 serving
Bulletproof coffee , Butter coffee , Coffee drinks
 How do I make bulletproof coffee?
Buttered coffee — also called bulletproof coffee — seems to be all the rage lately, but why? For someone like me, it's a great way to skip breakfast and keep my energy high until lunch rolls around. Not only am I getting a long-lasting boost from the caffeine, but I'm also getting benefits from healthy fats contained in the grass-fed butter and MCT oil (medium-chain triglycerides). Plus, bulletproof coffee tastes like a delicious latte. I've even discovered ways to pack in more health benefits of drinking my breakfast and making it taste better than ever. 
For this bulletproof coffee recipe, I use Death Wish Coffee, but you can use any coffee you like brewed any way you like. While it's great to get the caffeinated spin kick to the face from the world's strongest coffee, the dark bold taste also has the perfect flavor profile to compliment the other ingredients of buttered coffee. Lighter roasted coffees will sometimes leave you with a hot cup of butter water. 
Directions
1

Add butter, MCT oil into a blender (Optional: Add stevia and collagen powder)

2

Add one full cup of coffee (12 ounces)

3

Blend all the ingredients together on high for 30 seconds

4

Pour into your favorite mug

5

Enjoy!
Ingredients
12 ounces of coffee (brewed any way you like)
1-2 tablespoons of unsalted grass-fed butter (We used Kerrygold)
1-2 tablespoons of MCT oil derived from coconuts
1 scoop of Pure Hydrolyzed Collagen Protein (optional)
1 or 2 drops of liquid stevia (optional)
Tips
Charge your blender and mug by running a little boiling water through them to keep your Death Proof Coffee from cooling down and separating.
You can make Death Proof Coffee vegan by replacing your grass-fed butter with cocoa butter and removing the collagen protein.
Use higher blender speeds for a more frothy and foamy result
Video